NOW OFFERS
BOOK NOW
FIND OUR DEALER
REQUEST CALLBACK
SERVICES
DY150T-8F
ACCELERATING YOUR RIDING STYLE
Now you can go anywhere, With Ease, All you need is one escalator and some brakes. Our new scooter bike can go 60km with just 1 liter of fuel. Isn't this amazing?
performance
Accelerating Your Riding Style
GUTA
Powerful Engine & Mileage
TIPPER
We made KL250ZH-7T To help you easy ofloading your goods.
01
ABOVE 1 TON LOAD
KL250ZH-7T can carry goods upto 1.2 ton of any kind
02
250cc ENGINE
It's powerfull engine can take you whatever you wish to go
03
2 SEATER
Our KL250ZH-7T can take up to two people in front
04
REVERSE GEAR
Reverse Gear can help you manage KL250ZH-7T the way you want
05
SUN COVER
You can relax while doing business on KL250ZH-7T all day long
06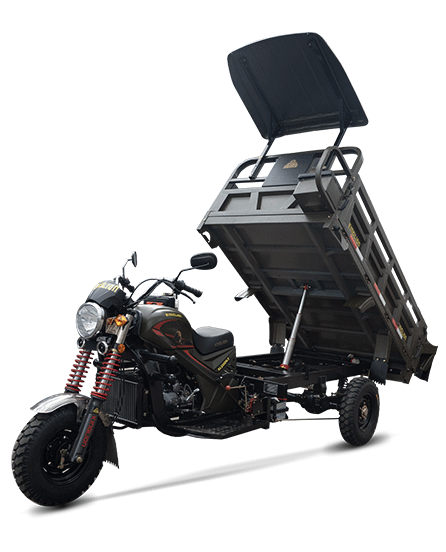 performance
Maximum Speed & Stability
Specifications
IMPROVE GENERAL RIDEABILITY